When it comes to relocating your home or business, choosing the right moving and shipping company can make all the difference. The US has several moving and shipping companies, each offering a range of services to cater to your specific needs.
But what should you expect from these companies to ensure a smooth and hassle-free experience? Here are essential things to expect from US shipping companies.
Reliable Customer Service
Excellent customer service is the backbone of any reputable moving or shipping company. From your initial inquiry to the final delivery of your items, you should expect courteous and responsive communication.
A reliable shipping service will be attentive to your questions, concerns, and scheduling needs, making you feel confident in their abilities.
Accurate Estimates
Before committing to a shipping service, expect a detailed and accurate estimate of the costs involved. Companies should provide you with a transparent breakdown of fees, including packing, transportation, and any additional services. This will help you budget effectively and avoid unpleasant surprises later on.
Experienced and Trained Staff
The competence of the personnel handling your move or shipment is crucial. A reputable company should employ experienced and well-trained staff who can safely handle your belongings or merchandise. Look for evidence of their certifications, licenses, and industry affiliations to ensure you are in capable hands.
Proper Licensing and Insurance
Reputable shipping companies should be fully licensed and insured. This not only demonstrates their commitment to legal compliance but also ensures your belongings or cargo are protected throughout the process.
Transparent Tracking and Reporting
In today's digital age, it's become the norm to expect real-time tracking and reporting for your shipments or moves. Reputable companies should provide you with access to tracking information so you can monitor the progress of your belongings or merchandise at all times.
Clear Delivery Timelines
A dependable moving company will provide clear delivery timelines. While delays can happen due to unforeseen circumstances, you should expect regular updates and realistic estimates. Clear communication regarding delivery dates will help you plan accordingly.
Proper Handling of Special Items
If you have delicate, valuable, or unusual items that require special care, ensure that the shipping company has the expertise and equipment to handle them properly. This may involve custom packaging, climate-controlled transportation, or other specialized services.
A Commitment to Sustainability
In an increasingly eco-conscious world, many shipping companies are adopting sustainable practices. Expect your chosen company to have a commitment to minimizing its environmental impact through measures such as fuel-efficient vehicles, recycling programs, or eco-friendly packing materials.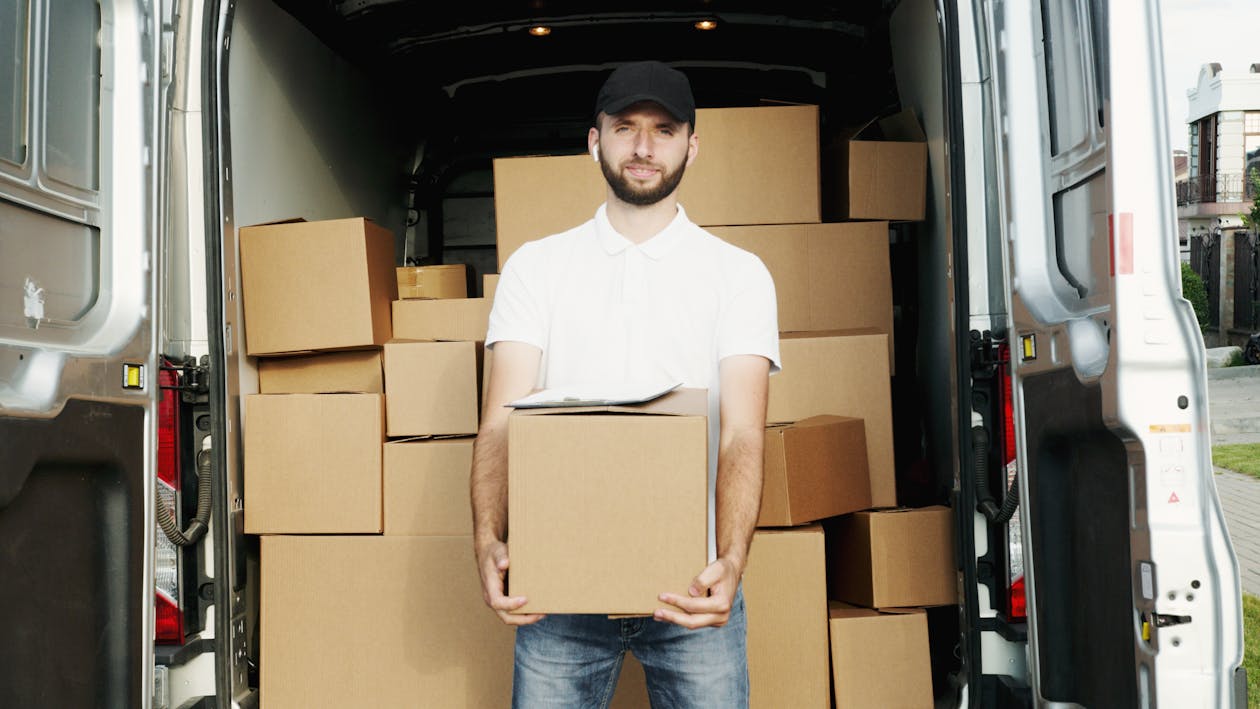 Do you want to make your next move or shipment a breeze? Reach out to Packs & Ships today! As a leading shipping service provider in the US, we are here to provide you with accurate estimates, expert packing and loading, and reliable transportation.
Our shipping company workers are fully licensed and insured, ensuring your peace of mind throughout the process. With our comprehensive moving services and commitment to eco-friendly practices, we're ready to exceed your expectations.
Contact the experts at Packs & Ships today, and let us handle your move or shipment with care.